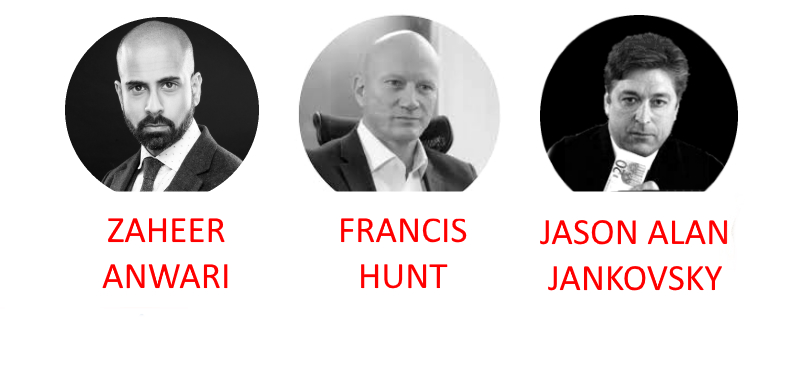 To help you take your trading up a level. Join Simon Campbell and his guests to learn how to sharpen your skills and maximise your profits.
In this event we will teach you a range of skills to improve your trading edge including:
How to build a trading plan for full or part time trading
Selecting the right markets and time frames to trade
Technical indicators and patterns that signal entry and exits points
How to use price action analysis for short term swing trades in any market
The psychology of trading and why it matters
Systems that pro-traders use every day and are easily learnt
Risk and money management tips that magnify wins and minimise losses
Our guest speakers include:
Zaheer Anwari, Sublime Trading
Francis Hunt, The Market Sniper
Jason Jankovsky, The Lion Online
Zaheer Anwari:
Nothing drives Zaheer more than helping busy professionals and business owners realise their own investment goals by providing the Gryphon Fund as a genuine alternative to the plethora of extremely flawed short-term day trading approaches that many opt for with less than satisfactory results
Francis Hunt:
Francis is a trader, first and foremost. Unlike most educators in the trading space, Francis walks the walk and talks the talk with 30 years of experience in trading his own capital on various markets and instruments. Through this passion for trading and his relentless study of markets, theories and everything related to trading he derived for his own benefit, the Hunt Volatility Funnel trading methodology, a systemized approach that answers the key question – what is the next most profitable trade?
Jason Alan Jankovsky:
"The Lion of LaSalle Street", is a 35+ year veteran of leveraged transaction trading. Trading extensively in Futures, Options, and FOREX since 1986, first as a customer and
then as a registered broker, he is self-taught and self-educated. Working in almost all facets of the trading business, he has authored several trading systems, and trained many other successful traders.