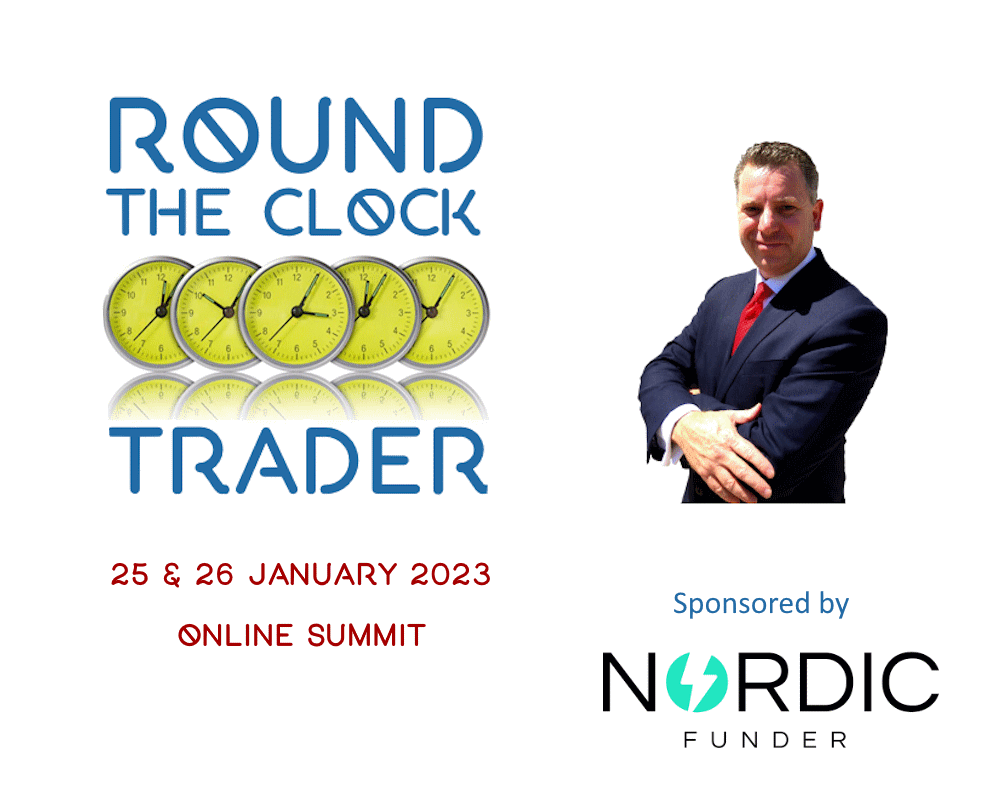 What is Round the Clock Trader?
2 DAYS OF TRADING EDUCATION FOR YOU!
FREE ACCESS TO REPLAYS
FREE MEMBERSHIP TO RTCT VIDEO CLUB (Worth $49)
Live hosted by Simon Campbell, and featuring invited guests, experts and industry figures these events will keep you ahead of the market and offer you a friendly environment for asking questions, watching real-time chart analysis, and window shopping the latest tools and platforms developed for the modern trader.