Develop your trading skills and knowledge base at our live trading summit comprising 12 live presentations by the world's greatest trading educators!
From your own home you can join the UK's greatest trading instructors and market commentators.
Learn new skills, strategies and tips for making money trading stocks, forex and cryptos.
12 lessons and tutorials, interviews and strategies from experts
Live event for new and experienced traders covering all aspects of trading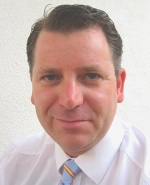 "Please join me for unmissable free trading education that will transform your portfolio - and maybe your life! We welcome newbies and veterans alike and guarantee you'll leave with useful new tips and strategies. These presentations are not sales pitches, but genuine seminars on specific topics from successful traders who 'walk the walk' every day. I really look forward to welcoming you onto the webinars."

- Simon Campbell, Founder, Round the Clock Trader
12 expert speakers with winning systems and strategies!
Join live sessions presented by real traders where you can learn and understand how they make money consistently from trading.