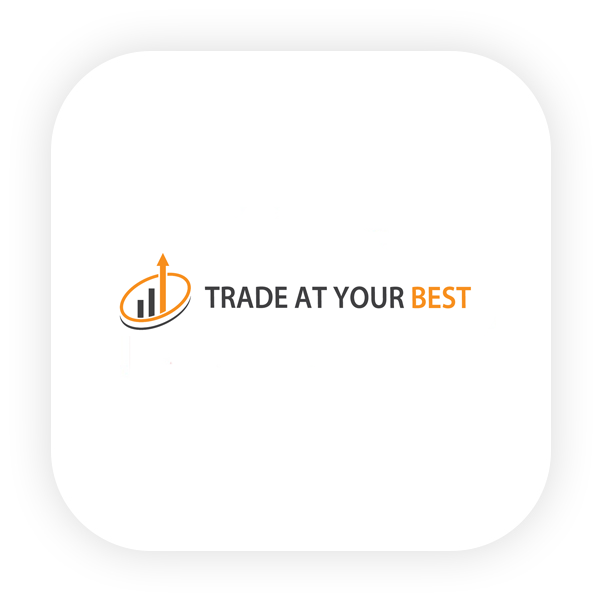 Steve Ward has spent over 15 years working as a trader performance and psychology coach with the top trading talent at institutions across the world helping them to develop the mindset and behaviours that are required to overcome the challenges of trading the markets, and to maximise their profitability.
'Trade At Your Best' has been created as a platform to enable him to share the knowledge, insights and techniques that he uses with his institutional trading clients to help private traders to learn and develop the mindset, mental skills, and behaviours required for success in trading the markets.'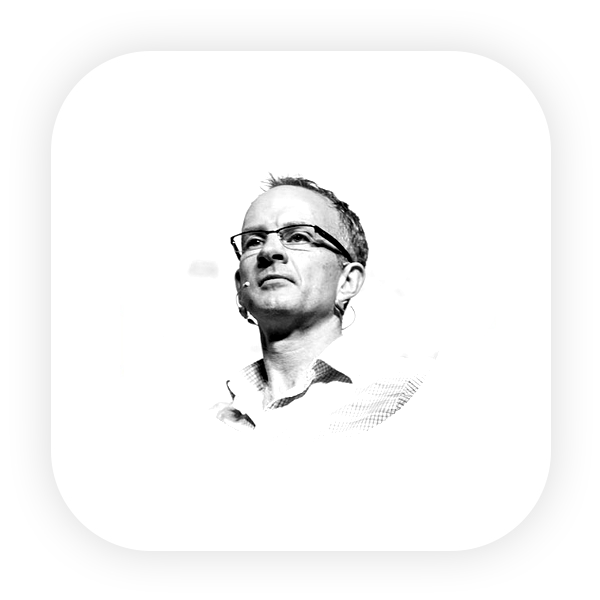 Steve Ward specialises in helping people working in trading, investing and banking to enhance their risk taking, improve their decision making and to achieve and sustain high performance by utilising the latest science, research and practice from performance psychology, decision science, neuroscience, behavioural science, physiology and philosophy.
Steve is the author of 'High Performance Trading : 35 Practical Strategies To Enhance Your Trading Psychology and Performance', 'Sports Betting To Win : The 10 Keys To Disciplined and Profitable Betting' and 'Tradermind : Get A Mindful Edge In The Markets', and has written my articles for leading trading publications. He co-managed a team of 45 proprietary traders in London, was the consultant trading performance coach to the BBC TV series 'Million Dollar Traders', and spent a number of years trading stock indicies and FX on his own account.
Enroll onto the next Trade at Your Best Course - use code TAYBC50 to save £50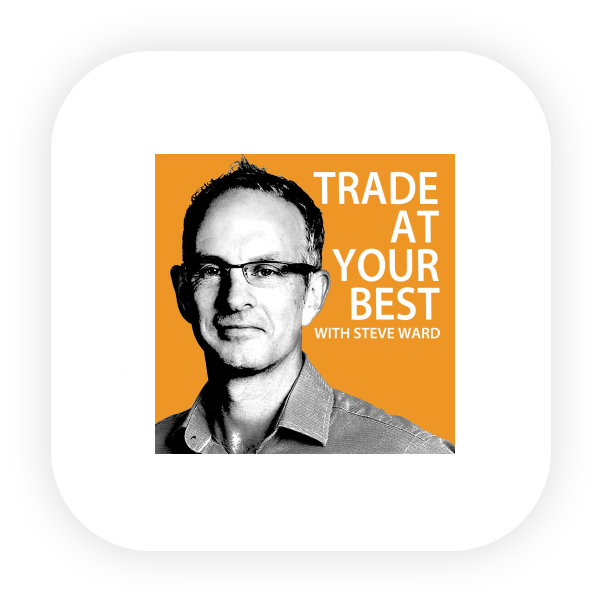 Over ten hours of 
live teaching
, develop a 
winning mindset
 to trade with 
confidence
, 
consistency
 and 
discipline
.
Even if you have a winning methodology, what can often derail your success is your psychology. Just ask yourself whether any of these scenarios sound familiar.
"I exit winning trades too early"

"I fail to accept and cut my losses"

"I hesitate to pull the trigger on my setups"

"I can't help but overtrade"

"I trade too big (or too small)"

"I suffer from a fear of missing out (FOMO)"

"I struggle to cope with a run of losses"

"I get overconfident after a run of winners"
The good news is that you can improve the way you think. It just takes knowledge and practice. Over the last 15 years, I've helped some of the world's top traders implement these steps to overcome their psychological hurdles.
I would like to help you.
Enroll onto the next Trade at Your Best Course - use code TAYBC50 to save £50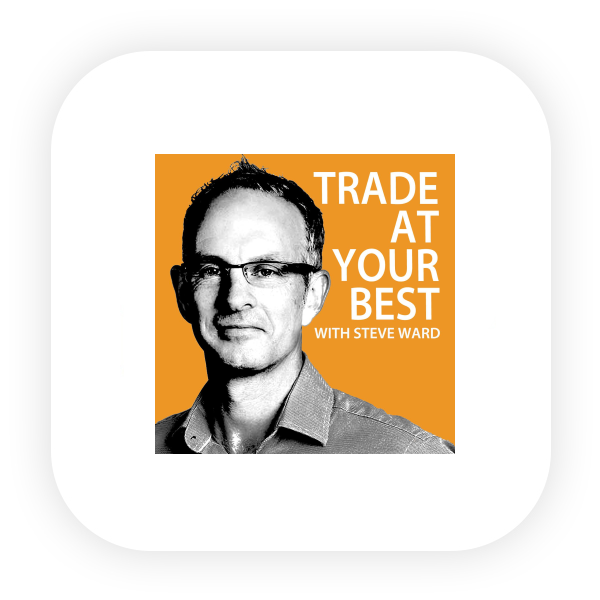 Do you want to trade at your full potential? This course will teach you the skills to reach and maintain a high-level of performance.
An in-depth course designed to improve your thinking, decisions and profitability.
Here's what's included:
7 x 90-minute modules, with live Q&A
A workbook (PDF) for each module
A weekly 'Trade At Your Best' journal (PDF)
Post-session reflection and action sheets (PDF)
Mental training exercises on mp3
Follow-up exercises to complete between sessions
Access to an exclusive quarterly discussion group
"Risk Type" personality assessment
Personalised email support from Steve
Enroll onto the next Trade at Your Best Course - use code TAYBC50 to save £50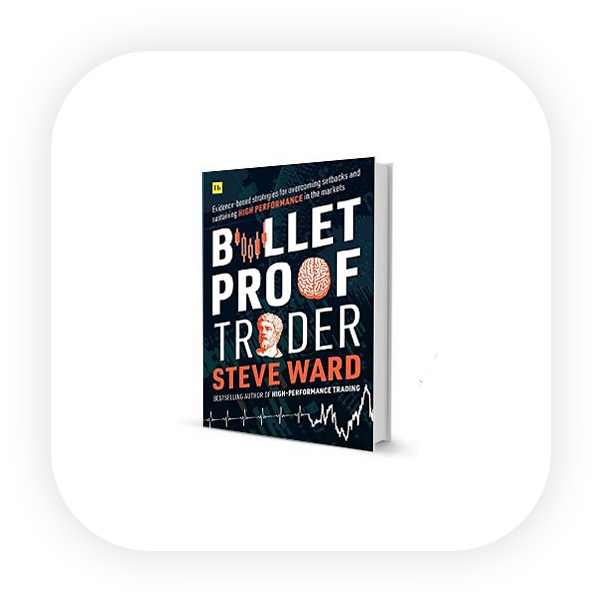 Bulletproof Trader
Steve Ward
Evidence-Based Strategies For Overcoming Setbacks And Sustaining High Performance In The Markets
Trading can be intensely rewarding; but it is also one of the most mentally and emotionally challenging activities anyone can pursue. Bulletproof Trader is a practical resource for traders to help them to improve their ability to be able to deal with the stresses, emotions, challenges and setbacks that are encountered while trading the markets, and to sustain high performance. It offers insights and approaches drawn from the latest biological and psychological sciences, combined with time-tested practical philosophy, and a healthy dose of pragmatism.