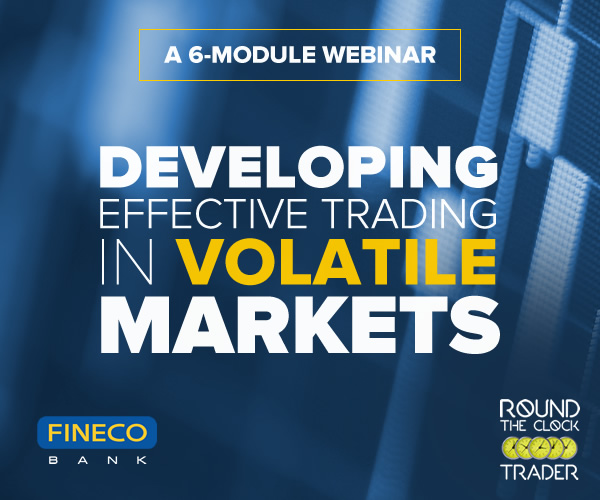 RTCT is proud to be working with trading coach and mentor Adam Harris to deliver a series of six interactive trading webinars and live trading sessions with FinecoBank UK. Starting in April through until the end of June, attendees have the opportunity to learn the real skills to become profitable traders.
The agenda runs as follows:
15th April - The trader's journey - how to achieve consistency in technical trading
29th April - Day trading vs. Swing trading
13st May - Trade management - how managing trades can impact results
27th May - Sharpening the saw - how traders improve their results
10th June - Trading for a stress-free life, or how to reduce the stresses of trading.
24th June - Why it's possible to beat the market over time
About Adam Harris:
Adam's primary focus is in finding strong and established trends, no matter which market they are in. He happily trades across all instruments and on various timeframes. He employs trading strategies that are sound and intuitive, and most of all, provide real, practical, sensible and consistent results.

About Simon Campbell:
Simon Campbell is the founder of the Round the Clock Trader business. His background is in financial training and event management having run his own financial trading expos business in London for 7 years 2003 – 2010.He has also served as UK MD for a trading software company from 2010 to 2014. He is FCA registered Level 4 and has acted as a compliance officer and MLRO.

For more information and to register please use the following link: